New Day Vitality Mental Health Counseling PLLC offers mindfulness therapy.
How is mindfulness therapy helpful?
Mindfulness based cognitive therapy is a combination of cognitive behavioral therapy with mindfulness techniques to help individuals better understand and manage their emotions and feelings in order to relieve feelings of distress.
Mindfulness can help address a wide range of mental health concerns, including anxiety, depression and improve emotional control.
Mindfulness therapy can be used during mindfulness mediation in sessions to allow individuals to become aware of incoming thoughts and feelings and accepting them, but not attaching or reacting to them. Mindfulness helps to focus in the here and now, this very moment and helps to live in this moment, one day at a time and slow everything down to produce significant improvements in individuals lives.
Some Potential Benefits of Mindfulness Therapy
Stress Reduction
Reduce Rumination
Learning to be present in the moment
Decease anxiety and stress levels, even worry
Improve mental health overall
Calms the mind and body
Increases self awareness
Relieves anxiety
Lowers blood pressure
Improves brain function
Fosters resilience
Reduces depression
Enhances sleep
Increases attention span
Increases focus
Increases happiness
Improves interpersonal relationships
Improves physical health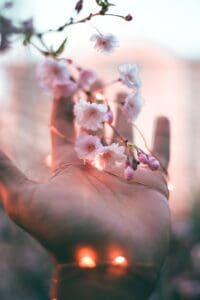 Invest in you, you deserve it and you're worth it. As you can see above mindfulness has a large array of benefits, from mental to physical health. Living a mindful life changes all aspects of yourself in positive ways. It slows down your system and helps you be more present in your experiences and to really enjoy the moments.
If you are ready to make the change and evolve into a more conscious, grounding regulated soul, reach out today. Our team at New Day Vitality is honored to help and practice what we preach and that's mindfulness.
Live in the moment vs. always planning for the future or feeling "stuck" in the past.
New Day Vitality Mental Health Counseling PLLC offers a mindfulness approach during sessions and has been privileged and honored to witness a dramatic improvement in client's lives by learning to live in the present moment, here and now.
Slide
"Life is a dance. Mindfulness is witnessing that dance."
Be a part of the beautiful dance of life.